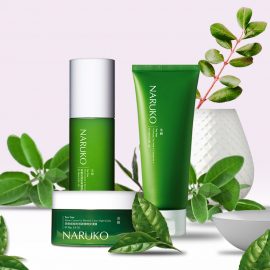 PROJECT DETAILS
---
Naruko is a skin care brand from Taiwan. Upon expanding their business in Indonesia, they asked Essentials! to help them grow their digital presence in Indonesia.
PROJECT TYPE
---
Social Media Strategy, Management &
Content Creation
CHALLENGES.
---
As a new skincare brand in Indonesia, practically nobody knows about Naruko. With no stores or outlet in Indonesia that sells Naruko and rely solely on their website and e-commerce platform, the trust level in their brand is really low.
SOLUTION.
---
As a skincare brand, people need to trust Naruko. That's why we were pushing on giving out a lot of product knowledge and information about their product through social media. In addition, we ran giveaway programs weekly and asked all winners to give testimonials about the products to induce trial.
Essentials! created infographics about general skin care information. We chose to use colorful illustrations to target a specific demographic that is most active on Instagram.

Engagement Rate