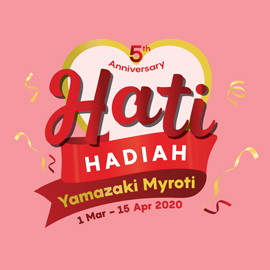 PROJECT DETAILS
---
Microsite for Yamazaki Myroti HATI campaign. Raffle system for national giveaway campaign.
PROJECT TYPE
---
Website Application.
SOLUTION.
---
We've built a microsite that is mobile-centric, can manage millions of entries and, calculate all points collected within the campaign.
We designed it to be easy to navigate on both the front end and also on the back end, while manage to make it visually attractive.